Hotel Info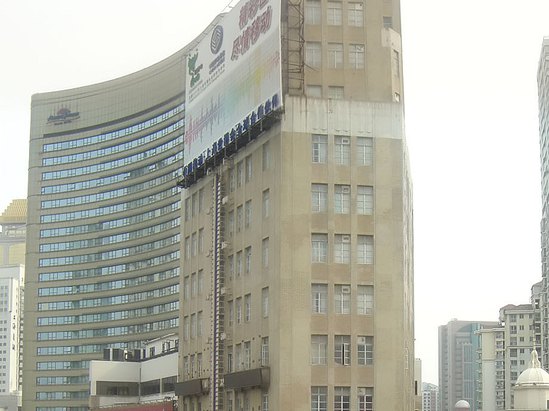 Seventh Heaven Hotel Shanghai
, the hotel is located in the China Commercial Street - Nanjing Road Pedestrian Street, with convenient transportation, walking to the Bund, Yu Garden Town God's Temple, museums, Grand Theatre, Huaihailu Road commercial street and other major attractions.
Qichongtian brand can be traced back to Shanghai more than 70 years ago. In 1915, the brothers Guo Le and Guo Quan, overseas Chinese, founded Yong'an company, which was one of the four major companies at that time. In 1932, Guo brothers built another 19 story skyscraper, the new Yong'an skyscraper, which was connected with the old building by a closed overpass over Zhejiang Road, becoming the most famous landscape on Nanjing Road. In 1937, Yongan company successfully registered the name of 'qichongtian', which was named because it was located on the seventh floor of the new Yongan building.
The qichongtian of old Shanghai makes people talk about the most: the high buildings in Shanghai at that time; The most luxurious entertainment place; Landmark buildings; Song and dance halls in Shanghai. As described in the morning of Shanghai, 'qichongtian' is a gathering and social paradise for many high-class celebrities, elites and modern personages; It is a luxury entertainment place that many Shanghainese dream of and yearn for. It has swept the whole Southeast Asia for a long time.
The hotel has a warm and comfortable, simple and elegant guest room. The view room can overlook the prosperity of Nanjing Road Pedestrian Street by the window. The old Shanghai restaurant is good at pure Shanghai local dishes. It receives large wedding banquets, birthdays, meetings, high-level banquets and casual drinks from past tourists. The coffee shop has an elegant environment and provides all kinds of drinks. Every night's song and dance show will bring you back to the world fair and experience the graceful charm of Shanghai at night.
Breakfast price
: Breakfast is not provided.
Breakfast type
: Buffet