Hotel Info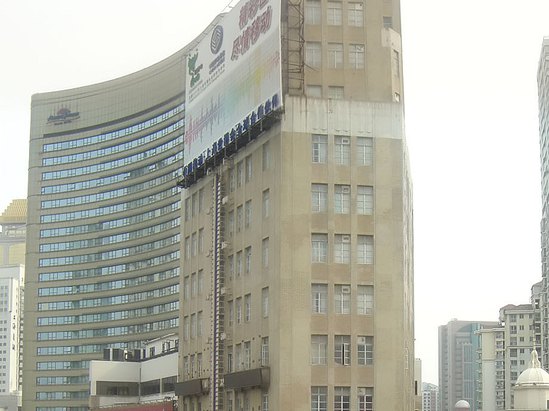 Seventh Heaven Hotel Shanghai
is located on the Chinese Commercial Street, Nanjing Road Pedestrian Street, with convenient transportation. It is within walking distance to the major attractions such as the Bund, Yuyuan City God Temple, museums, the Grand Theatre, and Huaihai Road Commercial Street.
The Qiqitian brand dates back to Shanghai more than 70 years ago. In 1915, the overseas Chinese Guo Le and Guo Quan brothers founded Yongan Company, which was one of the four major companies at that time. In 1932, the brothers Guo built another 19-story skyscraperthe new Yongan Building, and connected the old building with a closed sky bridge over Zhejiang Road, becoming the most prestigious landscape on Nanjing Road. In 1937, Yongan Company successfully registered the 'Seventh Heaven' name, which was named because it is located on the seventh floor of the new Yongan Building.
The Seventh Heaven in the old Shanghai made people talk about the most: the tall buildings of Shanghai at that time; the most luxurious entertainment venues; the iconic buildings; the song and dance hall of Shanghai. As described by Mr. Mao Dun in 'The Morning of Shanghai', 'Seventh Heaven' is a paradise for social gatherings and social gatherings of many celebrities and celebrities, business and industry elites and modern people. The luxury entertainment venues that have been around have swept the entire Southeast Asia for a long time.
The Seventh Heaven Hotel has warm, comfortable, quaint and elegant guest rooms. The view room overlooks the prosperity of Nanjing Road Pedestrian Street. The old Shanghai restaurant is known for its authentic Shanghai cuisine, and it accepts large wedding banquets, birthdays, conferences, high-level banquets and casual drinks by past visitors. The cafe has an elegant setting and offers a variety of drinks. Song and dance performances every night will take you back to the Ten Mile Ocean Field and feel the graceful charm of night Shanghai.